Brian K Balfour: Achieving The Network Effect: ... →
brianbalfour: One of the most defensible positions for a startup is if you can achieve the network effect. The network effect is so strong that it has kept large companies in business for a long time, despite bad products and numerous competitors. Craigslist is a perfect example. It is only recently that a…
All Who Wander Are Not Lost
onwander: Read More
Boundless: $8M in Funding and a Lawsuit to Boot?... →
boundlessinc: It's been a hell of a year for Boundless Learning. We've raised $8 million in new funding, reached thousands of students with our products and innovated in an industry that's long overdue for disruption. But whenever there's a great party, there are bound to be crashers. In late March, we…
We Are Entering A Golden Age of Internet Founders... →
Will Facebook be the Next Yahoo? →
BRYCE DOT VC: The Lies We Tell Ourselves →
brycedotvc: "Fundraising is going really well", he said as we caught up a few weeks ago. "VCs seem really interested. Lots of follow up meetings. We're on 3rd and 4th meetings with some". "Have you pitched the whole partnership yet?" I asked. "No", he says. "Then the fundraising isn't going well"… There are…
Stories and Guidance for Non-Technical MBA... →
What Will The Big Winners in Subscription Commerce... →
Why Do VC's Invest in Companies with No Business... →
Should You Meet With VC's Early for Feedback? «... →
Is Twitter Really Any Good for Brand Advertisers?... →
The Humility Imperative « ROBGO.ORG →
2 tags
Some Thoughts on Communicating With Your Investors
Given that small institutional seed rounds are becoming more and more common, I thought I'd share a few of my thoughts on how to best communicate with investors.  After raising this sort of round, it's usually the first time an entrepreneur has to think about putting some structure of investor updates and communications.  These aren't set in stone, but some practices that I think...
The Illusion of Stability
I was having dinner last night with someone that has been in the financial services industry for the last 8 years.   He made a comment that I completely agree with. He remarked that many people go in his field (and others like it) thinking that it would be the "safe and stable" option.  But as we've seen in the last few years, that is simply not true. I grew up in a fairly...
2 tags
Some Thoughts on Hiring Technical Co-Founders
I reblogged an awesome post last week about how non-technical founders need to step thinking about "finding" a technical co-founder and "earning" a technical co-founder. I've been thinking about this a lot, and talking to Jason Jacobs at RunKeeper this afternoon, I realized that there is another equally important issue that gets overlooked in this discussion. Too...
"I could end the deficit in 5 minutes. You just pass a law that says that anytime..."
– Warren Buffet (via siminoff)
3 tags
Is This VC a Good Girlfriend or a Good Wife?
I've been using this slightly chauvinistic metaphor a fair bit recently, so please forgive me :) It's always interesting to me to watch how entrepreneurs evaluate VC investors.  If you are in the luxurious position to be able to choose your investors, I really recommend going through the extra couple days of work that that would entail.  In a world of highly competitive financings,...
Please, please, please stop asking how to find a... →
this is an awesome post all MBA entrepreneurs should read. 
Intellectual Honesty vs. Revisionist History
I never had a great appreciation for the temptation to revise history until I became a VC. We all do it. VC's say "I knew that was a bad investment" when one of their partners' companies is struggling.  Or we say "I should never has passed on that deal" when we really never had a chance to invest in that company anyway. This is really tempting when you are...
The Humility Imperative: CEOs, Keep Your Arrogance... →
Wow, what an amazingly insightful and honest post from my friend Dave Balter. 
Brian K Balfour: The One "Process" Every Startup... →
Great advice from Brian Balfour - one of the co-founders of Boundless Learning. brianbalfour: Most young entrepreneurs (including myself) have an allergic reaction to anything with the word "process" in it. So before you break out in hives and curl up in ball with cold sweats, take a Benadryl and hear me out. There is one area that every startup, no matter what stage you are at, should…
4 tags
The Evolution of Angels into VC's
We've been witnessing an institutionalizing of angel investing in recent years.  For the most part, it's good. There continues to be a gap in the market for stage appropriate seed investors, especially in the East Coast.  But it's interesting to watch some of these funds pursue a predictable path of evolution.  It's goes something like this.  An angel investor writes a...
Watch
Two days ago, I gave a talk at Angel Bootcamp titled "Unicorns and Tom Brady - Picking Winning Founders".  The purpose of the talk was to illuminate some data around founders, and what characterizes successful ones. It was meant to be directional, and help folks who don't have the benefit of being a professional investor and getting a "gut" for great founders through...
HOWTO: Spend your investors' money – stu.mp →
Really practical advice from SimpleGeo CTO Joe Stump
6 tags
5 Under-hyped Companies I'd Invest In at a Wild...
Tons of chatter recently about the remarkable growth of companies like AirBnB and Square.  I'm big fans of both, and love how ambitious those companies are trying to be (and progressing nicely).  Even if some folks perceive the market as frothy, I think it's a great thing that there is so much attention around entrepreneurs taking big swings at problems that really matter. This got me...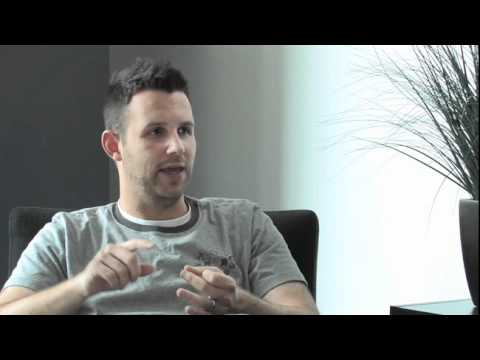 2 tags
What Is The Ideal Seed Round Composition?
I've been having this conversation quite a few times over the last several weeks, so I thought it would be important to do a post on this.The question that I often get asked is "how should I think about the composition of my seed round?"   This is related to my prior post on how to think about VC's in seed rounds, but I'll try to be more specific.  By way of...
When Seeking Inspiration - Operate in Short...
I met with a few entrepreneurs recently who left interesting companies to pursue their own ideas.  In both cases, they wanted to experiment with a number of different concepts and had plenty of runway to figure out where they ultimately wanted to devote 110% of their efforts. This is an exciting and liberating time for an entrepreneur.  The world is suddenly your oyster, and it's a time to start...
1 tag
Kissing Frogs
A common phrase in the venture business is that you have to "kiss a lot of frogs to find a prince", meaning that you have to look at a lot of companies to find the real gems. I think folks outside of the venture industry think that it's very obvious when a great company comes along for investment.  But the truth is, it is not. It is generally pretty easy to filter through 90%...
1 tag
Additions to Hitchhiker Guide 2011
Earlier this year, I published our annual "Hitchhiker's Guide to the Boston Entrepreneurial Community" I've also been going around town handing out hard copies as well. As with all good things, there has been new exciting things popping up that I am very excited about.  So I thought I'd discuss a few major additions to the guide: 1. RubyRiot This is a pseudo...
2 tags
Act II: Golazo
For the last couple years, when people have asked me what is needed to improve the startup eco-system in New England, my response has been "more shots on goal". I have firmly believed in this.  It was (and continues to be) important to break the impression that starting a company is only for the extremely experienced and extremely well pedigreed.  I think talented people should be encouraged to...
2 tags
How We Make Decisions
In starting NextView, one of the things I was looking forward to doing was crafting our own decision-making process for the firm. Making wise decisions is very important in venture (duh) and being able to balance speed, collaboration, and diligence is easier said than done.  Luckily, my partners and I have worked at four different venture funds, and were able to draw from the experiences of: ...
(53/1) Startups: How to Communicate Traction... by... →
Awesome
1 tag
Backwards Goals
I had dinner with an entrepreneur that I really admire a few nights ago.  He raised a small seed round pre-product and the early signs for the company are positive.  He made a very simple remark that I thought was worth repeating: "If things go well, we'll either just get to profitability, or raise a small amount of extra money to get there comfortably.  If they don't go as...
1 tag
Building Something That Lasts
I've been thinking about this for quite a while.  This may sound a little strange, but I think there has been a little too much emphasis on the START in recent years. I know that sounds strange coming from a seed investor, especially since I think almost exclusively about the START and the tactics around setting a company on a fruitful path from the beginning. The Lean Startup movement has...
3 tags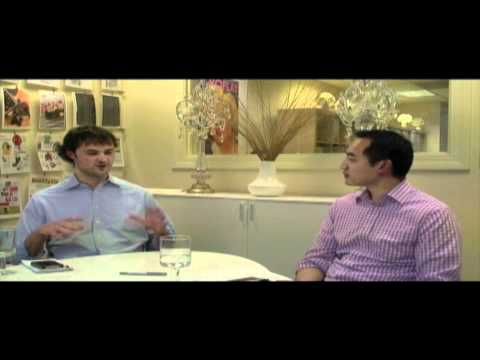 We Are Not Moving to Wellesley
Looks like quite a few people took my April fool's joke too literally. There were nuggets of truth to the post, but most of it was tongue and cheek. Truth - there is a big wooden table at the old Bessemer office that I wanted. Truth - I do want to skate to where the puck is going. But the answer definitely is not Wellesley. Nor is the answer suburban hipsters. Oh, and btw, we obviously are...
1 tag
NextView Ventures Relocates to Wellesley, MA
I'm pleased to announce that NextView Ventures is relocated our offices to Wellesley, MA. We are taking up the venerable old colonial house that was home to Bessemer Venture Partners since 1984.   We first started considering Wellesley during a conversation with Felda Hardymon during their last week in their office.  He promised to give us their large large, wooden, conference room table...
steelmangoes asked: Hi! Thanks for your blog! I'm from the Boston area, so I've really appreciated your post on the tech scene here.

I'm meeting with a high profile VC next week, as part of my dayjob as a reporter/interviewer. We're going to get to have about 20-30 minutes of uninterrupted 1-on-1 time so I can do a profile story on him. I'd like to bring up my startup with him,...
2 tags
How VC's Win
VC's grill entrepreneurs all the time about how they will win vs. their competitors.  What's your "secret sauce"?  How do you have an "unfair advantage"? How do you "get to first base" in light of many other competitors? What entrepreneurs probably don't think about is that VC's face the exact same questions from their own investors....
Top 5 Things I Tell Student Entrepreneurs
I was inspired to write this post after speaking with a group of students at Northeastern this past week. What was most impressive was that this group of ~20 aspiring entrepreneurs actually came out and engaged in a great dialog while most of their peers were engaging in St. Patrick's Day shenanigans. Some of them even went home and solved a coding test I later tweeted out for one of my...
How can I tell if I am failing at my... →
Great advice from Marc Cenedella on why entrepreneurs need to be "unreasonable"
2 tags
Getting Noticed
I've been thinking about the question of whether startups should do marketing. It's conventional wisdom to say that marketing isn't important, since quality products should sell themselves. I'm inclined to agree with this, but I do often see counter-examples. Let's forget about online customer acquisition and database marketing for a moment.  What I'm...
Always Ask Twice
This is really simple advice, but I find it remarkably powerful. Always ask twice.  If you get ignored the first time, or hear a "no", it never hurts to try again when you've made more progress.  It's amazing how far a little persistence can take you. As a simple example, take cold emails.  Of course, there are many times when a cold email gets ignored because it's...
What Sports Produce the Best Entrepreneurs?
I love playing sports (although as I've gotten older, I've become more of a watcher than a doer).  In particular, I love the mental side of sports.  I'm convinced that sports are a great training ground for many different disciplines.  I remember when I was interviewing for Spark, excellence at some sport was an important factor in the hiring process.  Of course, it's a good measure of...
1 tag
Great Panel at Webinno - Building Products That...
When: Next WebInno - March 7 at 7PM. Register Here. Where: Royal Sonesta Hotel Who: Nitzan Shaer, Ben Foster, Adam Medros, and Fareed Behmaran Mosavat  From:  
anuram asked: Rob, I know you had a fantastic post with a compilation of networking events in Boston. Where is it?!
Concerns About the JP Morgan Fund
I have to say, I'm puzzled by the JP Morgan Digital Media Growth Fund. I'll admit, I don't know anything aside from what I read in the news. But three things stand out. 1. They are playing in arguably the frothiest part of the market, where valuations are really very high. 2. I don't see where JP Morgan has real information or relationship advantages vs firms that have done...
Investor Biases
We all have biases, and I'd claim that it's especially true for early stage investors.   Most of us rely on "pattern recognition" and experience in our decision-making.  It's an imperfect art, but a practical one.  We all see many more investment opportunities than we could ever seriously diligence, and so we rely on snap judgements that are often heavily influenced...